Selinda Adventure Trail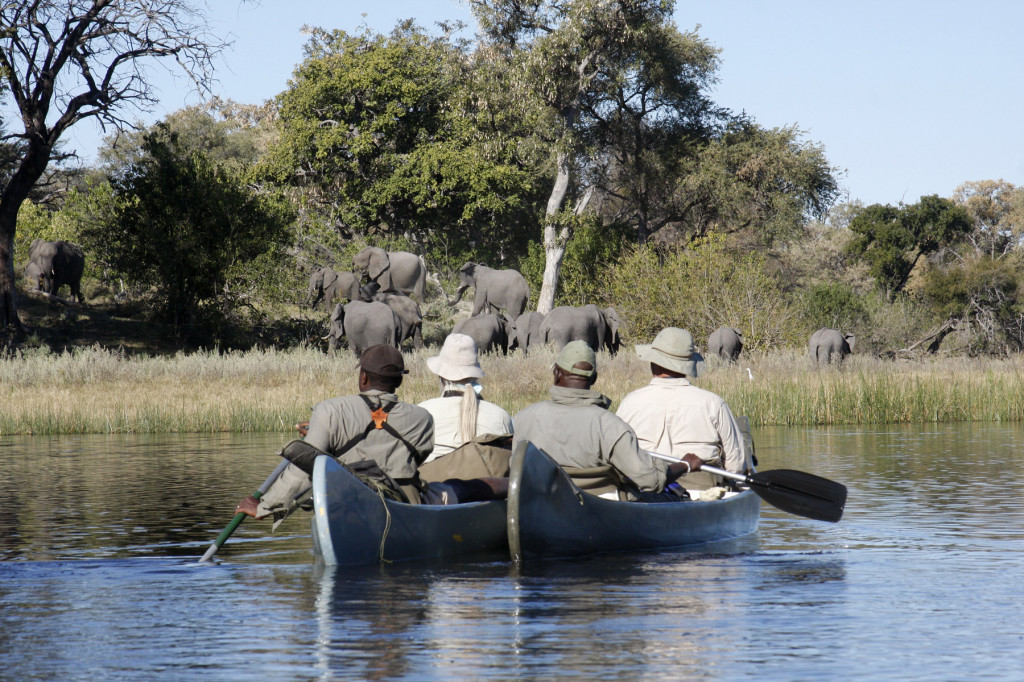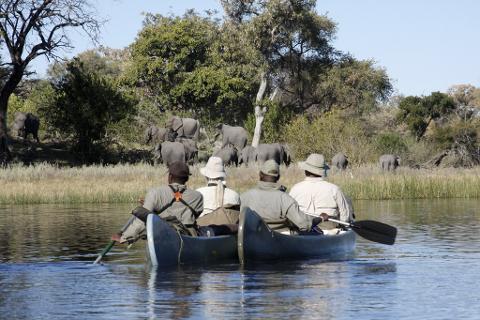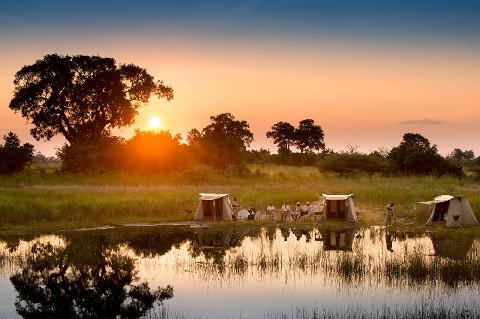 Dauer: 5 Tage (ca.)
Ort: Maun
Produkt-Code: BO-SAT-GP-18
Book Now
"An adventure exploration safari experience of 5 days / 4 nights the Selinda Reserve's Selinda Spillway, offering either a canoeing and walking adventure or pure walking safari experience.This is an authentic African adventure discovering hidden wonders of an ancient waterway in the tradition of the explorers of old…"

~ Itinerary Description ~

Day 1 – 5: Selinda Reserve
The trail replicates safari experiences of old as we chart a course along the Selinda Spillway and head into the remote woodlands of the vast 320,000 Selinda Reserve over five days. As we are governed by the availbility of sufficient water in the Selinda Spillway, we offer two distinct adventures here for you to enjoy. Depending on water levels at the time of your arrival, we will offer both a canoeing and walking experience, or a purely guided walking experience.
The canoeing experience entails a traditional canoe and walking safari following the course, and exploring side channels, of the Selinda Spillway. The pure guided walking experience is an amazing, exclusively guided walking safari along exciting sections of the Spillway and inland portions of the famous Selinda Reserve.
All adventure trails start at the Selinda Airstrip where you are met and immediately transferred by helicopter to the remote starting point of your relevant adventure.
The distance of the Selinda Adventure Trails differ depending on whether it is a walking or canoeing adventure. Over the 5 days the walking distance is just over 20 km and canoeing is approximately 40km. Along either route we expect to come across many species of wildlife.
The Selinda Reserve is well known for some of Botswana's largest herds of buffalo and elephant, roan antelope and African wild dog. Other possible sightings include cheetah, lion, leopard and variety of other species. It is also a birder's paradise with over 300 species possibly seen.
All four nights are spent in fly camps along the Selinda Spillway at pre-arranged sites. The days are spent paddling or walking along the Spillway and into the woodlands of the reserve, depending on which option is available at that time, with regular stops whenever there is something of interest to be seen along the way.
when canoeing, each canoe has two guests as well as their bed rolls and soft bags. Participants paddle their own canoes each day. No previous paddling, canoeing or walking safari experience is needed as tuition and safety briefings are given – but participants must be fit enough to paddle their own canoes and be prepared to walk between camps when water levels are not sufficiently high on the Selinda Spillway.
Guests are not expected to put up their tents or help with the cooking and camp chores as our staff are on hand. Walk-in 3m x 2.4m Flex-Bow tents are provided as they are comfortable and large enough for two people. Screened, bucket showers with hot and cold water are also supplied.
On the pure walking trail each guest will be supplied with a day backpack which will include water. An armed, qualified walking guide as well as an experienced tracker will be with you at all times as you explore the banks of the Spillway water as well as slightly more remote areas of the Selinda Reserve. Ideally you could and should elect to stay on for an additional night or two after you have completed the Selinda Adventure Trail at either Selinda Explorers Camp, Selinda Camp or Zarafa and the Zarafa Dhow Suites.
The Selinda Adventure Trail's camps bring you closer to nature. The overnight camp sites create that sense of wilderness with a clear emphasis on essential camp comforts and maximum wilderness experience.
Terms & Conditions:
The tour price includes the following services
Meet,Greet and transfers from Selinda Airstrip to camp by your local guides
Accommodation at the hotels, game lodges or rest camps specified in the itinerary, on the basis of two persons sharing a twin-bedded room with en suite bathroom, or shower / toilets.
Meals from Lunch on Day one to the end of the scheduled safari and a reasonable amount of drinks.
Transportation by 4X4 specially designed safari vehicle, with qualified driver, for all journeys specified.
Scheduled activities, Conservancy fees, for sightseeing excursions specified.
English Speaking tour guide and tracker services for walking experience.
Full Pre-departure and final documentation with detailed "Guide to Planning your African Safari".

Services Not Included:
International airfare, inter-camp airfares are not included.
Flights from/to either Maun or Kasane are not included and must be added.
Items of a personal nature, telephone calls, premium imported brand beverages, personal purchases, optional extra activities, etc.
Any meals or activities not listed, or any services not specified.
Gratuities to tour guides, drivers and restaurant staff for services rendered.
Compulsory Travelers insurance and cancellation protection.
Group Size – Min 2 / Max 8
Age Limits – Minimum of 10 years. Excursion distance will be adjusted for parties with children 10-13 years old and must be booked on a private
basis.
2018 Scheduled Departure
Dates: April 14, 2018, May 28, 2018, June 15 2018, July 5, 2018,August 24, 2018, September 5, 2018, October 1, 2018
Deposit and Booking Requirements
This quotation is subject to the availability of all services at the time of making a reservation.
Travel insurance coverage for injury, illness or loss of effects while on tour is NOT included, is highly recommended for travel and compulsory for many lodges and adventure safaris in Southern and Eastern Africa.
Registration: A 25% deposit of the total land price, per person is required. The remainder of the cost is due75 days prior to departure date. Airline tickets must be purchased within two weeks of reservation confirmation.
Payment is accepted by personal check, company check or credit card.
Reservation Policy: All tariffs quoted include VAT and current grading levy. The price quoted is subject to change in the event of any unforeseen increases in fuel costs including currency fluctuations and/or Government levies/taxes, including Park Fees and Entrance fees. Safariline reserves the right to amend the quoted tariffs accordingly should the Government change the percentage level of VAT or introduce any other tax or Levy. Safariline will not cancel a tour, holiday or other travel arrangement once the client has paid in full unless it becomes necessary to do so as a result of hostilities, war or threat of war, civil strife, industrial dispute, terrorist unrest, active or threatened natural or nuclear disaster, fire or adverse weather conditions or if a group tour does not have a minimum required participants, or for any other adverse event beyond the control of Safariline. In the event of cancellation Safariline will inform the client without delay and will make every effort to offer a suitable and comparable alternative
Cancellations: Cancellations received more than 75 days prior to departure will be subject to the nonrefundable $500.00 per person fee plus any charge incurred by the hotels, ground handlers or operators up to the
Entire deposit of 25% of the total trip costs
Between 75-30 days prior to the scheduled departure date ................. 50% of total trip costs
During the last 30 days including the scheduled departure date:.. 100% of the total trip costs
Travel Insurance
Safariline is pleased to offer a Travel Protection plan designed as an exclusive insurance plan to provide broad protection. The plan protects you and your travel investment if you need to cancel your trip for covered reasons prior to departure or if other covered unforeseen circumstances arise during your trip. This comprehensive insurance package provides pre-Departure trip cancellation, Post departure Trip interruption, Trip delay (8 hours or more), Medical Expense/Emergency Assistance, Accidental Death & Dismemberment, baggage and personal effects and baggage delay.
For premium costs and coverage descriptions please see our website http://www.safariline.net, home page under "Destinations" lower right side of home page – click on the blue button "Relax & Buy Trip Insurance. Or, contact us to provide a quotation.